Live Healthy
Transform Your Life
Pranic Healing for Health
One of the most common problems faced in the world is that of health.  It is very commonly said that "health is wealth". There is possibly nothing in our life that is more valuable than good health. Without health there is no happiness, no peace, and no success. A person with bad health cannot enjoy the pleasure of being peaceful, content or wealthy.
Almost all of us know people who are suffering from minor or major physical ailments. Master Choa Kok Sui came up with Pranic Healing in 1987 as a simple but powerful and effective system of no-touch energy healing to alleviate physical pain and suffering. Over the last 30 years Pranic Healing has proven to be very effective in alleviating physical pain and discomfort.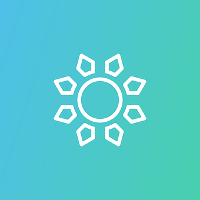 Live Healthy
Pranic Healing is a simple to learn, yet a powerful and effective no-touch energy healing. It is based on the fundamental principle that the body is a "self-repairing" living entity that possesses the innate ability to heal itself. It is important to stress that Pranic Healing basically works on the energy body and aims at balancing the energy processes of the body while the orthodox medicine deals with healing of the physical body. Therefore, Pranic Healing not only does not interfere but complements the medical treatment. In Pranic Healing we believe in an integrated approach to healing. This means that Pranic Healing is not intended to replace orthodox medicine rather to complement it. It has been observed that the rate of recovery from illness is greatly accelerated when Pranic Healing treatment is applied along with conventional medical treatment.
The applications of Pranic Healing to health are fairly extensive. It can be effectively used to heal physical ailments that range from fever, aches and pains, and the common cold; to serious diseases such as cardiac problems, diabetes, hypertension, arthritis, tumors and cancers, amongst several others. Workshops including Basic Pranic Healing, Advanced Pranic Healing and Pranic Crystal Healing were designed by MCKS to provide tools and techniques to alleviate these problems. Detailed descriptions of these workshops provide more details on a greater range of conditions can be handled using access to Pranic Healing treatment.
Additionally, there are several techniques that can be applied to provide relief and "energetic first-aid" during emergencies before proper medical health is available. A few examples include instantaneous healing of fresh wounds, treating fresh burns, and the Divine healing technique. These are extensively covered during the Advanced Pranic Healing workshop. In addition to providing a cookbook approach to healing for wide range of illnesses, MCKS also stressed on several facets such as preventive healing and self-healing approaches for the maintenance of good health.
There are a large number of people who have benefited from Pranic Healing. You can read about some of the experiences here. Answers to frequently asked question on Pranic Healing can be accessed here.
Learning Pranic Healing is like learning driving. The introductory two-day Basic Pranic Healing workshop provides an intensive and systematic approach to learn and apply healing techniques on themselves and others. The concepts and techniques are thoroughly clarified using a simple cookbook approach which makes learning practical, engaging and most importantly a lot of fun. We joyfully urge you to explore the benefits of Pranic Healing for yourself.
Get Started With Pranic Healing