The Spiritual Legacy of Grand Master Choa Kok Sui
Pranic Healing and Arhatic Yoga
The Origin
All great people men and women are big dreamers. They imagine what the future could be, ideal in every respect, and then they work every day toward their vision to achieve the goal or purpose that they have set out to. Most of us have read many stories of great people, their journey through life as they strove towards success. The common link in all these stories was the same… in the beginning was just the vision. It was likewise with Grand Master Master Choa Kok Sui (GMCKS). While ordinary people dream of being rich, wealthy and successful, Master Choa's vision was broader and nobler. Master Choa's vision was to create a system that would solve several world problems.
While it is incredible that Master Choa was able to research, experiment, refine and present so many priceless teachings in an easy to understand form in a very short period of time, what is even more amazing was his ability to pervasively spread the teachings across the breadth of the world.
When GMCKS launched his first book in 1987 he had remarked that he will first teach Philippines and then the rest of the world. There were many who felt that while such a vision was noble, it wasn't likely to be practical given the enormity of the task at hand.
But, as they say, the rest is history.
In less than 30 years Pranic Healing and Arhatic Yoga has spread to over a hundred countries. Master Choa, in fact, through his lifetime used the same techniques that he taught his students to spread his mission across the world – a remarkable testimony of the power of Modern Pranic Healing and Arhatic Yoga.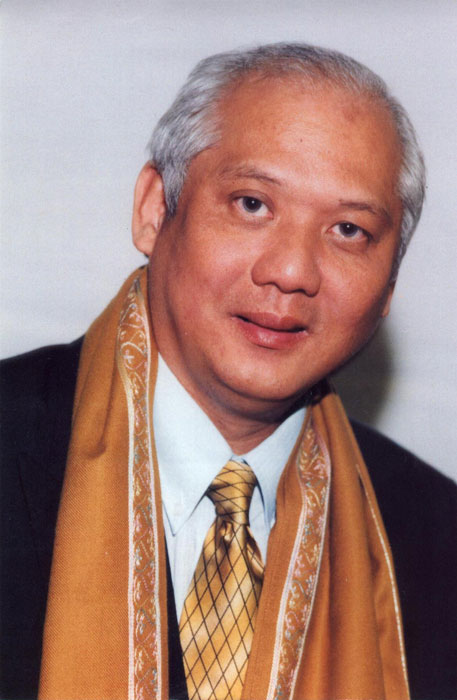 Pranic Healing and Arhatic Yoga
The Pranic Healing and Arhatic Yoga system is the spiritual legacy of Grand Master Choa Kok Sui. Together these two systems provide a solution to most of the problems faced by individuals and the world. 
Master Choa Kok Sui's contribution towards humanity wasn't just limited to the development and spread of Pranic Healing and Arhatic Yoga. Master always said that while it is very important to feed the soul, it was also as important to feed the bodies of people who were hungry. Over the years Master Choa started feeding programs for the poor and homeless in many countries across the world, provided assistance to victims of disasters and medical assistance to poor patients. These projects in itself stand testimony to Master's compassion and his will to serve humanity. Master Choa Kok Sui also urged students to spread the Meditation on the Twin Hearts given that the meditation is an instrument of world and community service that would eventually harmonize the earth by blessing it with loving-kindness, peace, joy and goodwill; and can help usher in the Golden Age of World Peace.
His Legacy
Master Choa Kok Sui introduced Pranic Healing to the world in 1987 with the launch of his book The Ancient Art and Science of Pranic Healing with the objective of alleviating human suffering.
In 2017 we celebrated the 30th Anniversary of Pranic Healing. For three decades, Pranic Healing has flourished all over the globe, bringing the healing power of energy and light into the lives of thousands. In India itself we have over 2,00,00 practitioners of Pranic Healers.
Pranic Healing and Arhatic Yoga truly have the power to transform lives. We urge you to join us in order to experience the wonders of these pricess gifts left to humanity by MCKS.
The Great Vision of GMCKS
Through his lifetime he worked ceaselessly to achieve his 'The Great Vision' or target – to produce one Pranic Healer for every family and one Arhatic Yogi for every 1000 people. According to Master Choa, "If this can be done within one hundred fifty years' time the world will change, be transformed and progress beyond recognition. If this objective can be accomplished, we can have heaven on earth."
He experimented on his own body to make sure that the techniques to be presented were safe. He travelled for 200 and sometimes even 250 days a year teaching so that the powerful teachings could improve the life of future students and disciples, even during periods when his body was ill. There are several stories of Master's dedication and focus. Master never rested. He pushed forward. He persevered. Master worked tirelessly in order to develop Pranic Healing and Arhatic Yoga at the expense of his family life and health. All these sacrifices were made for his students… and Master just asked for three things in return:
Practice Diligently
Purify Yourself
Spread the Teachings
Master Choa Kok Sui was one of the greatest spiritual teachers of our generation, and for many students it has been an honour to learn from him. His teachings are simple, straightforward and practical. He had a brilliant ability to synthesize and connect major spiritual concepts that have generally remained separated by tradition and practice. People often wonder how an astute, self-made businessman and a trained scientist could be an enlightened guru. These are in fact the very qualities that made Master Choa a unique spiritual teacher for our age.
Remembering GMCKS
A man of few words but with a powerful presence … a man for others … a man who led more by example than by words… This is how Master Choa Kok Sui was seen and remembered by the people who have been with him for a long time. Watch and listen to the stories and memories of some of the Acharyas and beloved students of Master Choa through this special video as they give tribute to the wonders he has been able to accomplish, highlight the lessons and values he has been able to instill in the lives of thousands, and emphasize the mission that he has entrusted to each one of us who have been fortunate enough to be under his guidance. Note: To watch this video you will require a Facebook account. 
New To Pranic Healing? Get Started Today!