Welcome To The World of Subtle Energy
Energy is the basis behind whatever you see and read on this website. Energy has the power transform every aspect of your life – be it your health, happiness, well-being, and fulfillment in life. Everything you every needed and wanted in life is at an arms length. Feel free to look around and discover the endless possibilities to transform your life through subtle energies.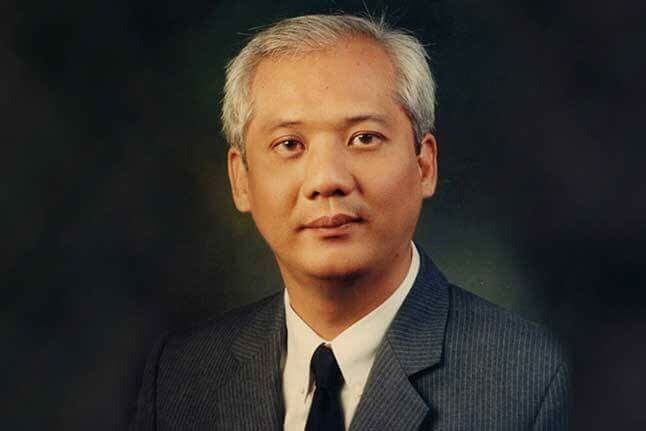 Grand Master Choa Kok Sui
(15 August 1952 – 19 March 2007)

The Founder
PranicKolkata.com is dedicated to the teachings of Grand Master Choa Kok Sui who is one of the greatest Master's of energy of our generation. He is internationally acclaimed as the Founder of Modern Pranic Healing and Arhatic Yoga.
These comprehensive systems were developed by Grand Master Choa Kok Sui after more than 20 years of research and experimentation. His formal training as a chemical engineer and his sense of practicality enabled him to formulate a powerful and effective system that enables individuals to create remarkable transformations spanning all aspects of their lives.
Pranic Healing
Pranic Healing is a highly evolved and tested system of complementary no-touch no-drug energy healing practice  synthesized by Grand Master Choa Kok Sui to improve the quality of our everyday lives.
Pranic Healing is not only for the sick but for everyone… even for the people who are already healthy as it provides a scientific approach that enables us to gain control over and improve every aspect of our lives – be it health, happiness, workplace productivity, our relationships, and even our finances. Pranic Healing utilizes hidden laws of nature which most people are unaware of. If you were to know the laws of nature, and how energy works, then you would become aware of what is happening in your life and would also be able to improve different aspects of your life. Pranic Healing also provides a bridge to spirituality through the comprehensive Arhatic Yoga system which provides a path to spiritual development.
Arhatic Yoga
Arhatic Yoga is the Yoga of Greatness or the Yoga of the 21st Century. It is a highly advanced spiritual technology that accelerates the evolution of the soul. It is said that human beings have infinite potential. Advanced spiritual practices are the keys which enable us to tap into this unlimited potential and achieve just about anything.
Arhatic Yoga has been designed to enable people of various religious beliefs, backgrounds, and philosophies to have access to inner spiritual teachings. Arhatic Yoga also makes it easier for regular people (like you and me) to pursue spiritual development without retreating from the world, their career, or their current relationships. In fact, these pursuits are used to help the individual to further develop. The purpose of Arhatic Yoga is to enable a good person to become a better person and  to live a life which is truly extraordinary.
What Pranic Healing can do for you
Energy is the basis for everything in our lives – be it our health, happiness, our relationships, and even our finances. Pranic Healing is based on manipulation of this energy or Prana (also known as Chi or Ki) to bring about well-being in our lives. If you are stressed, or if are in pain, or are simply looking for more harmony, balance, and success in your life – Pranic Healing and Arhatic Yoga can enrich our life.
There are thousands across the world who have benefited immensely from these teachings. As on date Pranic Healing is practiced extensively in over 100 countries across the world by people from various walks of life. Specifically, Pranic Healing has been present in India since two decades and has registered Pranic Healing Foundations present in over 17 states across the country. Pranic Healing in India alone has over 2,00,000 graduates!
Come and explore what Pranic Healing can do for you. 
EXPLORE PRANIC HEALING  
The MCKS Pranic Healing and Arhatic Yoga systems provide a wide array of tools and techniques to contribute to wellness and fulfillment in life. The teachings of Master Choa Kok Sui are phenomenal and provide solutions for almost all of life's challenges.
We joyfully urge you to explore what Pranic Healing and Arhatic Yoga have to offer. Click on any of the sections alongside to learn more about what Pranic Healing can do for you. Please do not hesitate to contact us with any inquiries or questions that may float through your mind while you read on.
PRANIC HEALING SUCCESS STORIES
We have often been asked "Does Pranic Healing work?" People from all walks of life across the world have immensely benefited from the transformative power of Pranic Healing in aspects of their lives. On our site you can read inspiring testimonials from over 50 people across the world from different walks of life who have experienced the wonders of Pranic Healing. 

Would You Like To Experience Pranic Healing?
Would you like to experience Pranic Healing for yourself? You can join us for our free Friday events to experience the teachings of Master Choa Kok Sui for yourself.  All are welcome.
You can join us at our Free Healing Clinic every Friday from 4.00-6.00 pm for a half-an-hour healing session.
You can join us for our Free Meditation Event every Friday between 6.30-8.00 pm to learn a simple but yet powerful meditation (known as the Meditation on the Twin Hearts).
Schedule
In addition to the monthly group meditations, the Local Foundation also hosts 7 group meditations every week. Please check our Meditation Schedule for more details. 
The Foundation is also pleased to announce the launch of our new Pranic Healing Centre in South Kolkata (off Southern Avenue). Please refer to the list of our Pranic Healing Centres on our site for more details. 
The Foundation Office will remain closed on 15 April 2019 on the occasion of the Bengal New Year. 
Pranic Healing on TV
We have exciting news. Starting on the 28th of April, Tata Sky will be telecasting talks on Pranic Healing and spiritual topics followed by a special Meditation on Twin Hearts led by Master Choa Kok Sui. The programme will be on the Tata Sky Gurus channel. One needs to subscribe to the channel. The program will be telecast at 7am on weekdays with repeat telecasts at 5pm and 10pm IST. On the weekends, there will be repeat telecasts also at 7am, 5pm and 10pm IST.
Watch Acharya Danny Gorgonia, Acharya Stephen Co and Sriram Rajagopal masterfully discuss the Golden Lotus Sutras, giving rare insights about life and the soul. Grand Master Choa Kok Sui, himself leads a very special Twin Hearts meditation, making this program – unmissable!

Our Online Pranic Healing Magazine
There are a large number of articles on our online magazine relating to all various aspects of the teachings of Master Choa Kok Sui. The purpose of this online magazine is help you enrich and deepen your your knowledge about the teachings of Master Choa Kok Sui; and to motivate and inspire you to practice the life changing techniques of Pranic Healing and Arhatic Yoga. Our online magazine is regularly updated and we publish at least three new articles every month.
Is there a connection between Vegetarianism and Spirituality? If you particularly look at Eastern traditions (such as Hinduism, Buddhism, Jainism, and Sikhism) there appears to be, for the most part, consensus on the fact that it is preferable to be a vegetarian. But...
read more
About Us
Our organization (the Yoga Vidya Pranic Healing Foundation of West Bengal) is a non-religious not-for-profit public charitable trust. We have been coordinating the spread of Pranic Healing in Kolkata, West Bengal, and Eastern India (notably Odisha and Assam) for over 13 years now. Our mission is to help people to alleviate pain and improve lives through spreading the teachings of Master Choa Kok Sui. In addition to stressing the important of feeding to soul, Master Choa also stressed the importance of feeding the bodies of those who are starving. Therefore, in like with the vision of the Teacher, we also spearhead several humanitarian and feeding programs at West Bengal to support those who are underprivileged. We are affiliated to World Pranic Healing Foundation (India) and the Institute for Inner Studies (Philippines).
Discover The Unlimited Possibilities With Pranic Healing
"Pranic Healing is not intended to replace orthodox medicine, but rather to complement it. If symptoms persist or the ailment is severe, please consult immediately a Medical Doctor and a Certified Pranic Healer." ~ Master Choa Kok Sui