Workshops
MCKS Pranic Healing and Arhatic Yoga Workshops
MCKS Workshops
As individuals our primary goal in life is to try and improve our state of well-being, and of those who are near and dear to us. Well-being is not simply the absence of sickness but instead a total state of physical, emotional, mental, financial, and spiritual well-being.
As individuals, all of us have parts of our lives that we feel could be better. Today many of us are simple stressed out while struggling to meet multiple demands and pressures of everyday life. There are some who suffer from physical ailments and sickness; while there are others who are troubled emotional and mental issues. Then there some who have by relationship and financial problems making it tougher for them to be happier. And finally there are some who are just looking for more balance and harmony in their lives.
No matter what your objective is, MCKS Pranic Healing and Arhatic Yoga together strive to help us make everyday living better and empower us to address all of life's challenges.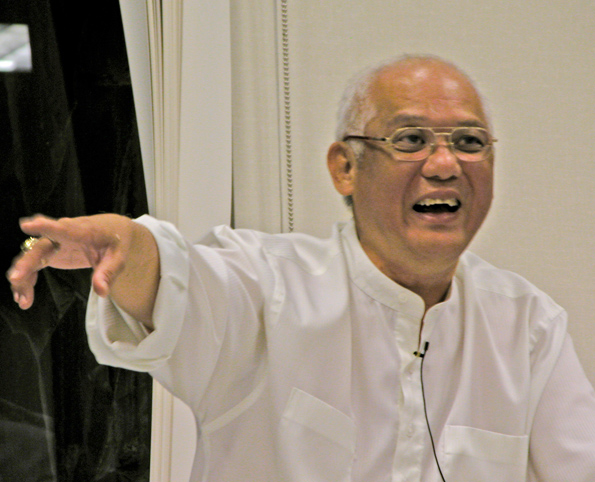 Master Choa Kok Sui in his lifetime created a large number of workshops to enable everyone to quickly learn and apply the teachings to usher in positive changes in their lives. And best of all learning Pranic Healing is easy, and you can start to apply the tools and techniques immediately.
Today the teachings of Master Choa Kok Sui are being practiced successfully in over 100 countries across the world touching the lives of millions! We joyfully encourage you to learn Pranic Healing and experience the power and benefits of the teachings in your life.
Workshop Series
Attending a Master Choa Kok Sui course is like learning driving. The basics are fairly simple to grasp, but the mastery of the techniques takes repeated practice and study. All the workshops of Master Choa Kok Sui are experimental in nature. This means that during the workshop you will learn the basic principles and concepts, conduct experiments to test and validate the concepts, and practice the techniques exhaustively. This methodology help you become proficient and confident in in your ability to produce positive results as soon as you finish the workshop. Workshops are offered in three series.
This series of workshops focuses on utilizing subtle energy (or Prana) to treat and alleviate a large number of ailments and discomforts ranging from physical, emotional, mental, and weight loss and beauty.
It is important to emphasize that Pranic Healing is not intended to replace orthodox medicine but is meant as a complementary therapy. If symptoms persist or an ailment is severe, patients are expected to consult a medical doctor.
This series provides a grounding on the science behind energy-based healing. The first workshop is the Basic Pranic Healing workshop in which you will learn about concepts such as Prana and the energy Body. You will also learn Pranic Healing techniques around working with the energy body (including how to "scan" or feel energy, how to "sweep" or clean away congested energy, and how to "energize" or replenish areas in the body which have energetic deficiencies. In this workshop you will also learn methods to recharge yourself, increase your energy levels, and perform self-healing and distant-healing (which is healing someone who is not physically in front of you).
In the Advanced Pranic Healing workshop in which you will learn about colour pranas and their effects on our energy system. Colour prana is more powerful and accelerates the overall healing process. In this workshop you will also learn Pranic Healing protocols for instantaneous healing of fresh wounds, cellular regeneration, cleansing of the internal organs, cleansing of the blood, boost the immune system, and several other powerful techniques such as Divine Healing.
Subsequently the Pranic Psychotherapy workshop where you will learn about the application of Pranic Healing techniques to treat emotional, mental and other psychological problems. You will also learn several tools (such as the white-board technique, the ritual of sacrifice and blessing, and others) which would help quickly disintegrate negative thoughts, emotions, phobias, traumas and other weaknesses from your system. 
The other Pranic Healing Workshops workshops are Pranic Crystal Healing, where you will learn to use crystals to increase your healing power, Psychic Self Defence, where you will learn the techniques to protect yourself and your loved ones, and Pranic Weight Loss, Body Sculpting and Face-Lift in which the techniques to physically look better using Pranic Healing principles will be revealed.
Finally there are programs designed for those who are serious about their practice of Pranic Healing and are interested in spreading the teachings of Grand Master. The Pranic Healing Certification Program and the Teachers Training Course are programs that have been designed to enable students to accomplish these goals.
Although there are several spiritual workshops available in the school, the base of all of them is the amazing teachings of Arhatic Yoga.
Arhatic Yoga is the Yoga of Greatness or the Yoga of the 21st Century. It is a highly advanced spiritual technology that accelerates the evolution of the soul. It is said that human beings have infinite potential. Advanced spiritual practices are the keys which enable us to tap into this unlimited potential and achieve just about anything.
One of the things which is unique to Pranic Healing (as opposed to other spiritual schools) is our point of view of about money. In the school we believe that prosperity and spirituality are compatible with each other. MCKS taught that spirituality and prosperity are like the two wings of a bird; we need both of them in the modern day and age.
MCKS created several prosperity workshops that can help us gain the power to materialize our goals and wishes rapidly and properly so we can dedicate more of our time to spiritual practices.
As stated often by Grand Master Choa Kok Sui, Spirituality and Prosperity are like the two wings of a bird; we need both of them to fly. Master believed and tauight that Spirituality is compatible with Prosperity. In the Pranic Healing and Arhatic Yoga system, there are several prosperity workshops that can help us gain the power to materialize our goals and wishes rapidly and properly so we can dedicate more time to spiritual practices and service. These include Kriyashakti, Pranic Feng Shui and Spiritual Business Management.
The workshops are additionally supplemented with GMCKS Arhatic Yoga retreats, Leadership Development Programs (for trainers), Global Pranic Healing Conventions, and numerous study programs and nurturing sessions. There is a lot to learn… and the beauty of the system created by Master Choa is that learning never seems to end.
The guru can show the way, but you must walk the path. You must transform yourself.
Master Choa Kok Sui
New To Pranic Healing? Get Started Today!