Look and Feel Great
Transform Your Life
Pranic Healing for Weight Loss and Beauty
From ayurveda spas and herbal treatments to beauty salons and gyms, billions of dollars are spent each year on weight loss and beauty. Based on current estimates the global weight loss and weight management market is expected to reach $245.51 Billion by 2022. The market for beauty is also exploring staggering growth. The demand for procedures such as botox and surgical face lift are on the rise – and these treatments are in no way inexpensive. Depending on where you have your surgery performed, a procedure addressing only one third of the face can cost $3,000 or more, while a full face-lift can cost $15,000 or more.
In contrast Pranic Healing provides a no touch energy treatment for health and beauty. Pranic Healing also provides procedures for weight loss and body sculpting to help you get into shape and look great. Pranic Face lift provides procedures to those wrinkles, age spots and saggy skin on your face disappear while giving you a fresh and youthful look. This is all made possible via the teachings and techniques provided by Master Choa Kok Sui in the Pranic Weight Loss, Body Sculpting and Face Lift workshop; which remains a fascinating area of expansion of the power of Pranic Healing.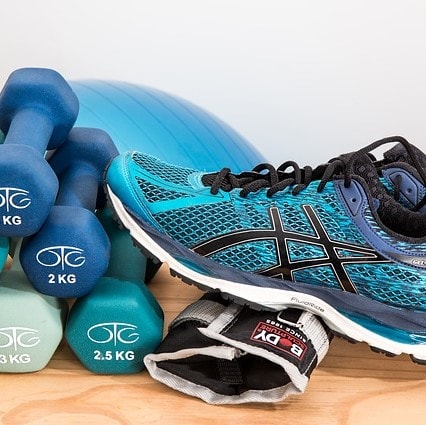 The Pranic Healing Solution to Health and Beauty
Pranic Weight Loss, Body Sculpting and Face Lift are the application of Pranic Healing dealing with health and beauty. It helps you look prettier and loose weight without surgery, exhausting exercises, supplements and medicine. This is accomplished just by using the knowledge of subtle energy. Certain color Pranas have the power to disintegrate and remove fat, wrinkles and lines from your system to create a healthier and better-looking body. In fact these are stores of negative and unpleasant feelings and experiences such as stress, anger, fear and grief. When this emotional garbage is cleared and released, the face will look younger, brighter and revitalized and the body will become slimmer. Moreover, Pranic Healing can help one lose weight by regulating the appetite, removing excessive cravings for food and sugar, removing negative emotional energy that may be contributing to the weight gain, as well as increasing one's will power.
Is Beauty Only Skin Deep?
In cultures past and present, there has always been preoccupation with beauty and aesthetic appearance. A beautiful face and good looks is something every person is expected to achieve. Good looks express good character… and the face is always the first thing that people notice and perhaps maybe the only basis for judgmental and lasting impression.
As the eyes are the mirrors of the soul, the face is the reflection and visible image of beauty, health and happiness of the whole body. If something is not right internally, it shows on the face. The face conveys every pleasure, misery, anxiety or worry. A troubled face reflects inner struggle or problems while a happy and cheerful face can captivate and influence relationship with others. In contrast to other parts of the body, one cannot hide the face, as it is always open for analysis, impressions and scrutiny. By applying Pranic Face Lift stress energy can be removed or disintegrated and the skin is toned and nourished. This results in a refreshed, energized and healthy face. By applying Pranic Weight loss and Body Sculpting one can become toned enabling one to be more energetic and productive.
What is on the inside is as important  
One would however, do well to note that the application of Pranic Healing for health and beauty is not superficial. The lines that appear on our faces and the excess fat on our system just don't just appear there. The body has gone through some type of trauma and stress or event that causes lines to appear on the face. Even weight gain is a manifestation of several emotional issues. The Pranic Weight Loss, Body Sculpting and Face Lift approach in essence provides a deep psychological cleansing of negative thoughts and emotions from the body. This emotional cleansing simply manifests as good looks and beauty. Beauty is definitely in the eye of the beholder and let's not forget "the beauty that comes from within shows outside". The techniques work on both aspects because they work with the cause of the issue. Thus the effect can be held longer and can be more easily retained. With these techniques you will not only feel fantastic on the outside, but also on the inside (which is ultimately much more important).
You say "Ah that sounds great. What's the catch?" There is only one catch. You must participate in the program and be open and receptive to this technology working. You must be willing to allow someone, who is trained and certified in these specific techniques to waive their hands and a crystal around your body and your face. You need to take take baths with salt regularly and see a practitioner for about 10-15 sessions. Finally you need to the Meditation on Twin Hearts regularly. There is no short cut here. If you want to look beautiful then you will have to meditate regularly. The process is simple and effective, so long as the client is receptive and is willing to make a few minor adjustments.
Learn Pranic Healing
Learning Pranic Healing is like learning driving. The introductory two-day Basic Pranic Healing workshop provides an intensive and systematic approach to learn and apply healing techniques on themselves and others. The concepts and techniques are thoroughly clarified using a simple cookbook approach which makes learning practical, engaging and most importantly a lot of fun. 
The application of Pranic Healing techniques for Health and Beauty are taught in the Pranic Weight Loss, Body Sculpting and Face Lift workshop. You may read about the prerequisites for enrolling for this workshop by visiting the workshop page. 
There are a significantly large number of applications on how Pranic Healing can benefit you in everyday life. You can read about some of the experience on our testimonials page. Answers to  frequently asked question on Pranic Healing can be accessed here. We joyfully urge you to explore the benefits of Pranic Healing for yourself.
New To Pranic Healing? Get Started Today!