Live Healthy
Transform Your Life
Pranic Healing for Health
It is very commonly said that "health is wealth". There is possibly nothing in our life that is more valuable than good health. Without good health it is difficult to be happy, peaceful, and successful. A person with bad health will possibly not be able to enjoy money or function as a happy, effective individual.
Unfortunately, one of the most common problems faced in the world is that of poor health. Almost all of us know people who are suffering from minor or major physical ailments. This is one of the main reasons Master Choa Kok Sui came up with Pranic Healing in 1987 as a simple but powerful and effective system of no-touch energy healing to alleviate physical pain and suffering.
Over the last 30 years Pranic Healing has proven to be very effective in alleviating physical pain and discomfort.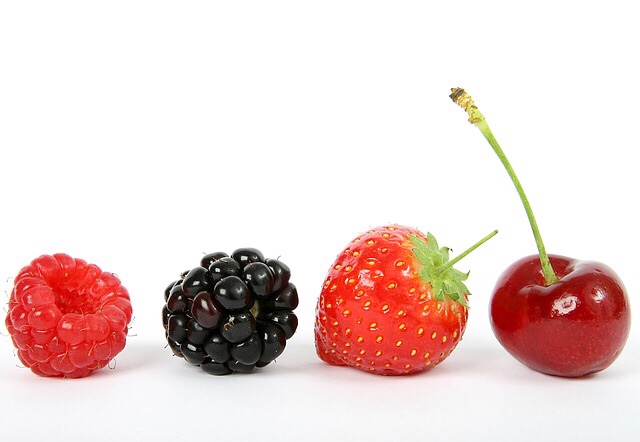 Live Healthy using Pranic Healing
MCKS Pranic Healing based is based on the fundamental principle that the body is a "self-repairing" living entity that possesses the innate ability to heal itself. Pranic Healing is based on the premise that the physical body is actually composed of two parts: the visible physical body and an unseen or invisible energy body. The visible physical body is that part of the human body that we see, touch, and are most acquainted with. The bioplasmic body is that invisible luminous energy body which interpenetrates the visible physical body and extends beyond it by four or five inches. Pranic Healing is based on the principle of connection between the physical body and the energy body (or aura). One follows the other. MCKS Pranic Healing utilizes Prana (also known as chi or ki or vital energy) to heal the whole energy body. Prana is that vital energy or life force which keeps the body alive and healthy. How much Prana a person has determines how fast the body heals. Therefore, increasing the Life Force of a person in the affected areas of the body increases the self-recovery mechanism of the body.
Pranic Healing follows an integrated approach towards healing and is seen as a compliment or adjunct to conventional country.  It is important to stress that Pranic Healing basically works on the energy body and aims at balancing the energy processes of the body while the orthodox medicine deals with healing of the physical body. Therefore, Pranic Healing not only does not interfere but complements the medical treatment. It has been observed that the rate of recovery from illness is greatly accelerated when Pranic Healing treatment is applied along with conventional medical treatment.
What Can You Do With Pranic Healing? 
Pranic Healing uses a cookbook approach to healing different ailments. There is a protocol (recipe) for anything from nose bleeds to coronary artery disease, and even for trauma and anxiety. These unique protocols help produce tangible results in a short amount of time. The applications of Pranic Healing to health are fairly extensive. It can be effectively used to heal simple physical ailments that range from fever, to aches and pains, and the common cold. Using Pranic Healing 
Pranic Healing is also very effective in recovering from to serious illnesses and disorders of multiple human system including:
The immunity and defence system
Disorders of the eye, ear and throat
Skin disorders
Heart and circulatory ailments
Respiratory ailments
Gastrointestinal ailments
Urinary ailments
Reproductive ailments
Endocrine ailments
Skeletal and muscular disorders
Blood disorders
Disorders of the brain and nervous system.
Pranic Healing has also provided positive results while treating patients with terminal illnesses (such a cancers) and a drastic improvement in the quality of life has been observed. A more comprehensive listing of physical ailments that can be healed applying Pranic Healing is available here.
Why Should You Learn Pranic Healing? 
It is very advantageous for everyone to learn Pranic Healing, especially for parents, since it is very fast and effective in treating simple and severe ailments such as headache, toothache, fever, sore throat, bumps, pains, gas pain, and others. The knowledge and the ability to resolve simple ailments is very empowering. When doing Pranic Healing all you need to do is open the book and follow carefully the instructions on how to treat a specific ailment or disorder. Following the instructions step-by-step will produce rapid results. 
In addition to being able to learn how to heal, there are several techniques that can be applied to provide relief and "energetic first-aid" during emergencies, before proper medical health is available. A few examples include instantaneous healing of fresh wounds, treating fresh burns, and the Divine Healing technique. Pranic Healing also stresses on aspects such Preventive Healing and Pranic Self Healing approaches for the upkeep and maintenance of good health. 
Medical Acceptance of Pranic Healing 
There are plenty of medical doctors all over the world that complement Pranic Healing with their profession. Pranic Healing has also departments in a number of hospitals worldwide including Northern California Neurosurgery and Kaiser Permanent hospitals in US, Sinai Medical Centre and Brown's Cancer Leukemia Support Centre in Australia, as well as the Apollo hospitals all over India. In fact there are Pranic Healing is also being applied by dentists, chiropractors, physiotherapists, and nurses effectively in their profession. In addition, Pranic Healing is:
Approved as a complimentary therapy by the Government of Malaysia
Approved as a complimentary therapy by the Government of Ghana
Approved as a complimentary therapy by the Government of Dubai
Approved as a part of the curriculum for Continuous Education units for nurses, counselor, psychologist, and massage therapists in several states in the USA
Used by the Nursing Department at the College of St Elizabeth (New Jersey, USA)
Part of the curriculum of Bachelor of Naturopathy and Yogic Science (BNYS) under Mangalore & Dharmashala University
Part of the Curriculum of post-graduate course for M Sc Psychology Holistic Counseling since 2001 under Bangalore University
Offered as an outpatient facility in several hospitals in India. M. S. Ramaiah Medical and Teaching Hospital, Bangalore even has a Department of Pranic Healing. 
Efficacy Of Pranic Healing For Physical Ailments 
There are a large number of people who have benefited from the ability of Pranic Healing for alleviating discomfort and pain. These include several who were suffering from terminal illnesses and medically incurable problems. There are many who have found Pranic Healing to be highly effective in dealing with and managing medical emergencies. You may read about some of their experiences in the  testimonials section of our website. 
Learn Pranic Healing 
Workshops including Basic Pranic Healing, Advanced Pranic Healing and Pranic Crystal Healing were designed by MCKS to provide tools and techniques to alleviate these health issues. Detailed descriptions of these workshops provide more information on a greater range of conditions can be handled using Pranic Healing. 
Learning Pranic Healing is like learning driving. The introductory two-day Basic Pranic Healing workshop provides an intensive and systematic approach to learn and apply healing techniques on themselves and others. The concepts and techniques are thoroughly clarified using a simple cookbook approach which makes learning practical, engaging and most importantly a lot of fun. We joyfully urge you to explore the benefits of Pranic Healing for yourself.
New To Pranic Healing? Get Started Today!