Books on Pranic Healing by Master Choa Kok Sui
Pranic Healing Shop
Pranic Healing Books
A prolific author, Master Choa Kok Sui wrote a large number of books on Pranic Healing including the Ancient Art and Science of Pranic Healing (1987), Pranic Psychotherapy (1990), Advanced Pranic Healing (1992), Pranic Crystal Healing (1996), and Psychic Self Defence for Home and Office (1999). These books serve as easy-to-follow textbooks that describe e energy healing techniques for resolving physical illnesses and emotional discomfort. Over the years these books have over expanded and updated several time to cover techniques for healing a larger number of ailments. These books represents a major breakthrough in modern energy healing technology and contains the most advance healing system using Prana produce very rapid healing for a wide range of problems.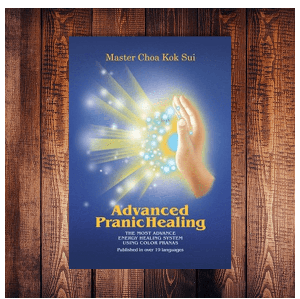 Unparalleled and authoritative, the writings of MCKS has changed the entire landscape of known natural healing and energy healing modalities. The books have been translated into over 40 number of languages internationally. Our online store also exclusively carries the Pranic Healing books which have been translated into Bengali.
Translations (Hindi and Bengali)
New to MCKS Pranic Healing and Arhatic Yoga?
Browse through our suggested titles for the first time reader.